Promotional Material
Clergy Collar Comedy Tour
promotion poster:
This colorful 8.5" x 17" promotional poster will be a great tool for your event advertising campaign.
Download the hi res pdf for printing.
Download the lo res jpg.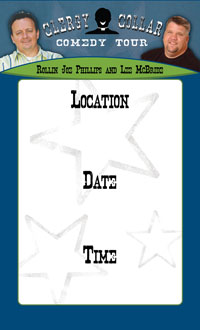 You can download the image below to place on your website. Just fill in the event information in the white space with any graphics program and place on your site.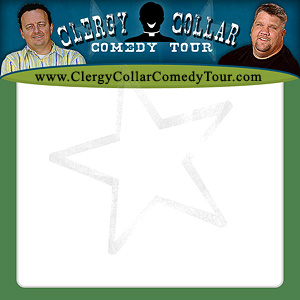 Order your tickets here:

After you schedule your event fill out the form below to order you tickets. The tickets will be sent to you at no charge.