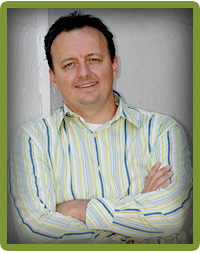 Rollin Joe Phillips
Rollin Joe Phillips has certainly lived up to his name. Joe has "rolled" all over this country both in his childhood and in ministry. Living in so many states and cities has given him a broad life perspective that has helped him relate to generational changes for the past twenty years.
Joe's primary life's work has been with students as a pastor, denominational leader, conference speaker, coach, athletic director and more recently as a comedian. From the pain of being born to a single, mentally dysfunctional mother, being abused, being poor and experiencing so many moves (four high schools in four states in four years!), and poverty his humor is rather unique – and infectious.
The Bible says that laughter has a healing effect. Many have testified of being dramatically healed during one of Joe's comedy events. He is a sought after talent in the United States and abroad. Joe has worked in fifteen countries sharing the life-changing supernatural message of Jesus Christ.
Joe, Cecilia and their children base their ministry in the Charlotte, North Carolina area. Their oldest son, Joseph, is studying for the ministry at Southeastern University in Lakeland, Florida.
Joe has two comedy recordings: "Fightin' the Man" and "A Little Uncomfortable".
You can find all of Lee McBride's CDs and posters at Cypress Creek Outdoors.com
Lee McBride
The poem "When the Woods Wake Up" by Lee McBride, one of this century's most captivating story tellers, has captured the heart of millions! He has received literally hundreds of e-mails telling him how much passion was contained in the verses. Many were reminded of a loved family member that couldn't stay out of the woods!
Lee McBride travels the country as a comedian, storyteller, evangelist, and preacher. Lee has a great way of telling real life stories and teaching important truths while using humor to truly connect with people.
Lee grew up in a preacher's home and answered the call to the ministry himself at the ripe old age of 12. Lee's incredible and hilarious stories are drawn from a pool of many interesting life experiences, and he shares these stories more than 100 times a year at outdoor events, wild game suppers, corporate events, youth camps, conventions, parties, fundraisers, banquets, and churches.
Lee also serves in the role of chaplain for the Outdoors Without Limits organization. Lee speaks at many disabled hunts, fishing rodeos and banquets bringing comedy and the truth of the gospel to many disabled individuals through his friendships with Outdoors Without Limits organization and through his friendship with founder Kirk Thomas.
Early in 1999 Lee was challenged by friend and mentor, to record a CD. Thus he got started and "I Aint Kidden", was made. Lee now has 2 more CD's, "When the Woods Wake Up" and "They Call Me Big Kahuna", and a DVD "It's a Beautiful Thing".
The highest compliment he has ever been awarded was when people frequently told him that he reminds them of Jerry Clower.